Breathing New Life Into Weathered Wood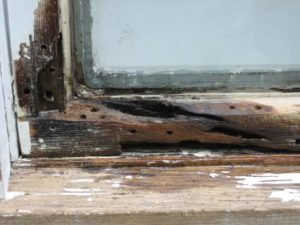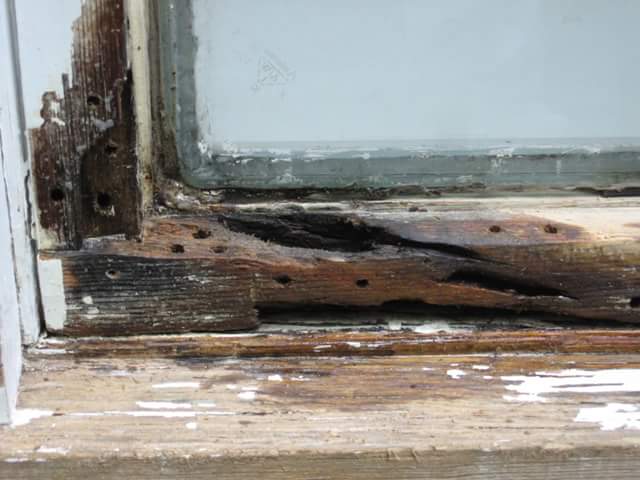 Replacing wood trim on the exterior of your home can be very costly. In some cases replacing the wood can compromise the character of your home.  One Example would be the intricate moldings of a historic Victorian home.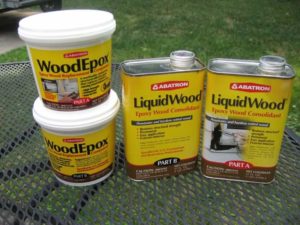 At Hanson Painting, we have learned techniques for restoring wood with the use of Abatron Wood Restoration Products. Abatron Wood Epox and Liquid wood are a two part epoxy system for replacing rotting wood. The first step to replacing rotting wood is to chip and scrape away any loose rotting wood away from the surface to be repaired. Next, small holes are drilled into any soft wood around the area to be repaired. Liquid Wood is then injected into the holes with a syringe saturating the soft wood. The soft wood will become harder than the original wood itself and create a solid base for the Wood Epox.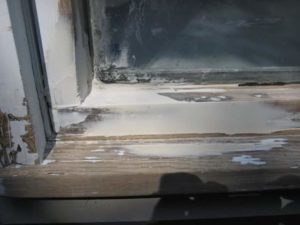 Wood Epox is a two component putty that you mix together of equal parts. Once mixed together the putty can be tooled and formed to fix windowsills, columns and many trim applications. Abatron Wood Epox is easily sanded and can be painted or stained.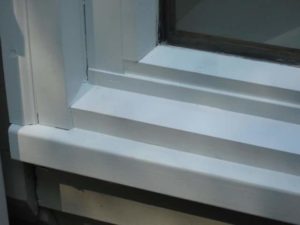 On the project shown we restored custom made windows that had wood rot on the window sills. The homeowner did not wish to replace the windows because of cost and disturbance to the inside walls of the home. We added a custom made drip edge along the window pane to allow water to drain more efficiently off of the window sills.
Be sure to click on the link below to read Abatrons article on Hanson Painting. http://www.abatron.com/customer-spotlight-hanson-painting.html.
Spring is coming fast and exterior season is just around the corner!
Feel free to contact Bill at Hanson Painting with any questions about your wood restoration needs. Bill@hanson-painting.com