Drywall repairs: DIY Or SOS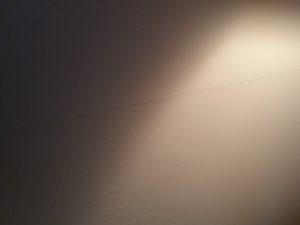 At first glance, while preparing to paint the room that has been on your to do list for months, you discover a long crack. You have repaired walls to fix dents and small nail holes, but this is something you have never seen before.
The first inclination is to patch over the crack with spackle and move on with your paint project. The problem with this approach is the crack will return after you have put so much effort into your newly painted walls.
Let's take a look at what causes these cracks in the first place. A hairline crack along the length of a wall can be caused by several things:
If the drywall person who originally taped and mudded the walls  improperly bedded the tape, this can cause it to lift and crack.
Also, if the drywall person used mesh tape and did not use the proper mud to bed the tape it will lift and crack.
Another reason for cracks along the length of a wall is the sheetrock was not screwed to the wall properely.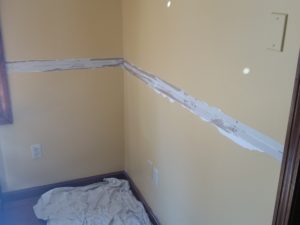 Lets take a look at the steps to fix a cracking drywall tape seam
The first step is to strip the cracking tape seam from the wall.
The second step is to bed new paper tape where the old tape was.
The third step is to top coat the newly bedded tape.
Repeat this step three times spanning wider every coat for a flat even coating.
 Sand the drywall repair and prime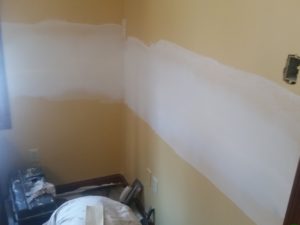 Repairing seam cracks correctly can be time consuming and takes taping and mudding experience to achieve good results. The end result if done correctly will be a flat seam that can not be seen under normal lighting conditions and will not crack.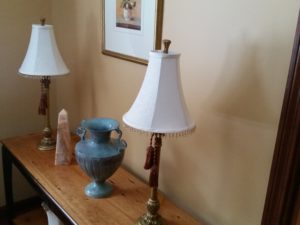 If you feel this is a bit to much to tackle and need help with your drywall repairs, we are here to help!